It's possible you are freaking out because tomorrow is T-gives and you still don't know what to make. Don't freak out. It's turkey. It's potatoes. It's pie. As long as there's enough of it, no one will complain.
But just in case you want to make an unexpected and super fancy side that is (much) easier than pie, I have a recipe for you that I'm really excited about. These baked apples would look awesome next to a turkey, but would pair especially well with ham or any porky product. They look elegant and I love serving foods that are fun and unique.
And before I go I need to say that this year I'm thankful for some really amazing people. You. All of you that read this little blog and leave comments or like my posts on Facebook, you are what keeps me going. Thank you from the bottom of my avocado pie. Sincerely.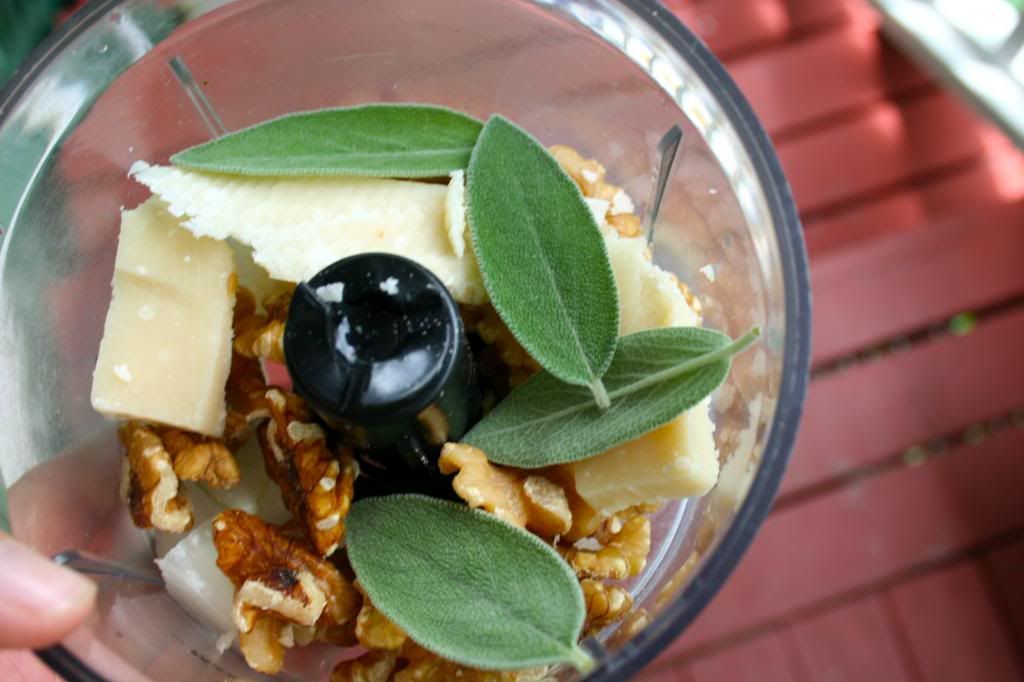 Savory Baked Apples with Parmesan and Sage
serves 4
4 apples
1 cup walnuts
1 garlic clove
1/4 cup yellow onion
1/2 cup parmesan cheese + 4 TBL for topping
4-5 fresh sage leaves or 1/2 tsp dried sage
salt & pepper to taste
Preheat oven to 325. Core apples using a paring knife, taking care not to pierce the bottom of the apple. If you do, all the sweet juices will leak out. This is tricky, but don't worry, no need for perfection here.
In a food processor or similar device, grind up the walnuts, garlic, onion, 1/2 cup cheese, sage, and some salt & pepper.
Spoon walnut mixture into hollowed apples, pressing to pack in. You may need more or less filling depending on the size of your apples. Top each apple with 1 TBL of additional cheese.
Place apples in a baking dish or sheet and bake for 1 hour or until apples are soft and cooked all the way through. Serve as a side to turkey, ham, pork chops or ? Enjoy!